mulassano caffe'
THE SANDWICH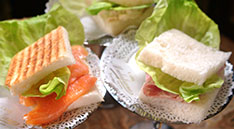 Inside the Coffee Mulassano is engraved a plaque that reads: "In 1926, Ms. Angela Demichelis Nebiolo, invented the sandwich" That 's right, in this small establishment with just thirty-one square meters has been invented that product, every day, millions of Italians use for their lunches. The couple Nebiolo, returning from the United States, to rejuvenate the local invented, first in accompanying aperitif then as quick lunch snack that created this name is Gabriele D'Annunzio, a few years later, "sandwich". The sandwich of Mulassano is one of the most popular snacks, now as then, from Turin. Among the more than thirty different flavors of the most original and popular are the famous lobster sandwich strong>, the one truffle strong> and the Bagna Cauda.
TEA TIME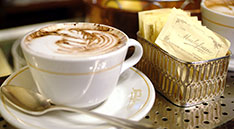 According to the seasons Mulassano are many varieties of products to bring the stomach until dinner. Try the tea leaves, hot chocolate prepared according to the traditional Piemontese with chantilly cream assembled by hand. Do not miss the bicerin, the typical drink of Turin's most beloved by Cavour, did then and now.
THE VERMOUTH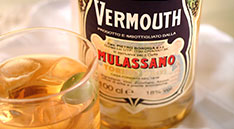 The Mulassano Cafè, and exclusive hangout for years of the notables of the Royal House and the artists from the nearby Teatro Regio, has become, with the changing times, a meeting of directors, actors, singers, including Gigetta Morano, actress of the silent cinema and Guido Gozzano. When he was in Turin, Erminio Macario was there every afternoon to Mulassano. He loved to taste the vermouth sitting at a table in front of the window of the room and watched the intense passage of seamstresses, businessmen, officers, employees, charlatans and crooks. That walk was a source to him for inspiration so it was that invented the famous cartoons and caricatures.
BREAKFAST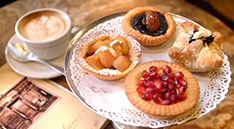 Coffee Mulassano to come here for the excellent coffee and cappuccino products with an exclusive mix of the house. Getting groped by French croissants, from mini croissants, cannoli, the puffs and tarts. The day will be sweeter with a breakfast at Mulassano Cafè.
DRINK TIME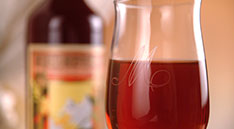 At the Mulassano Cafè a drink is an experience that not only whet your palate, but embraces all the senses. The accompaniments righteous and always personalized (canapés and snacks, quiches and pizzas hot) are the most pleasant accompaniment to wines we offer. We recommend that you try the Mulassano Spritz obtained by our exclusive liquor or Vermouth Mulassano.